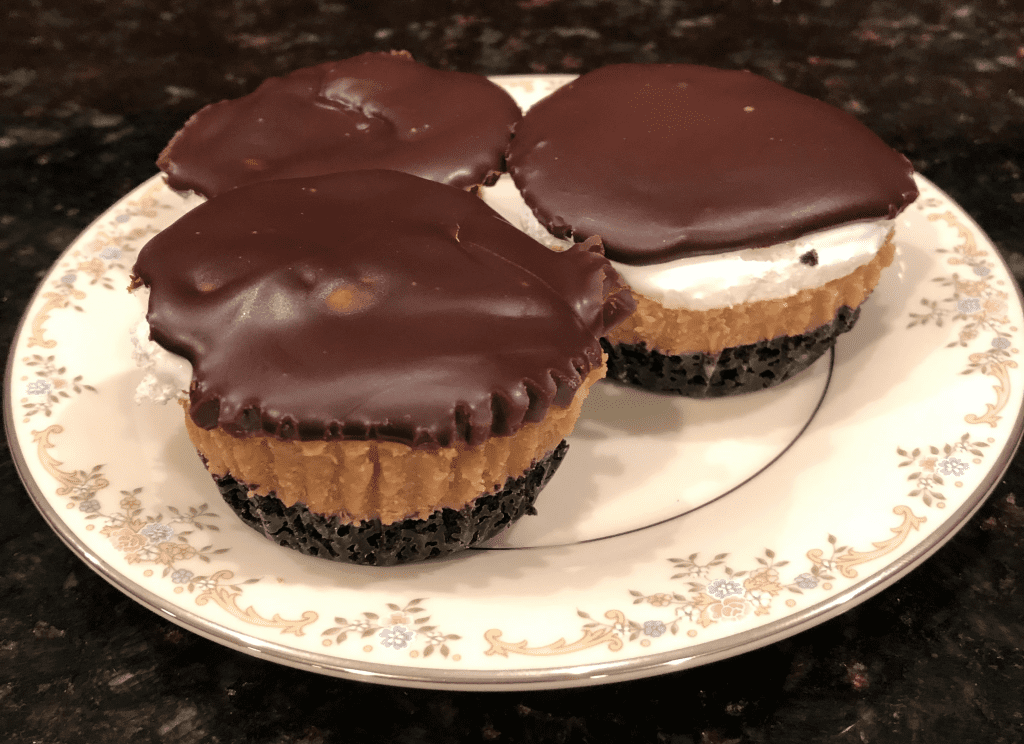 By Ryan Humphries (and Pepper the dog)
Ingredients (makes 12)
For the  base:
3 oz chocolate wafers
½ tbsp sugar
2 oz butter
For the filling:
¾ of a 7½ Jar Marshmallow Fluff
1½ cup peanut butter
¾ cup powdered sugar
2 oz butter
1 tsp vanilla
For the ganache:
½ cup bittersweet chocolate
¼ cup + 1tbsp heavy cream
Recipe
For the base:
Process wafers and sugar in food processor
Drizzle in 2 oz melted butter
Press into muffin tin
Bake 350F for 7 minutes
For the filling:
Process peanut butter, powdered sugar, 2 oz butter, and vanilla in food processor
Add filling to cooled crusts
Place heaping tsp of Marshmallow Fluff into each cup
Bake 350F for 7 minutes
For the ganache:
Heat  heavy cream on medium heat until it's not quite at a simmer, but showing fine bubbles around the edge. Remove from heat and pour over chocolate to melt. Wait 2 minutes ad stir until smooth. Spread evenly on top of the cups.