Welcome to Marshmallow Fluff!
Marshmallow Fluff has been produced using the same batch process for 100 years and is the only marshmallow creme made this way.  It's what makes Marshmallow Fluff so fluffy, white, smooth and delicious.  It's the key to making delicious recipes such as Fudge, Whoopie Pies and much more…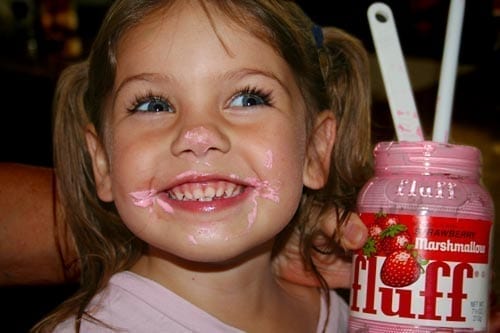 Kids Love It!
Marshmallow Fluff® is a sure-fire hit with kids of all ages. Take a look at our Scrapbook, and send us a fluff on the face pic!
Great Recipes!
Try our "never-fail fudge" and dozens of great Fluff-inspired recipes in our Online Yummy Book.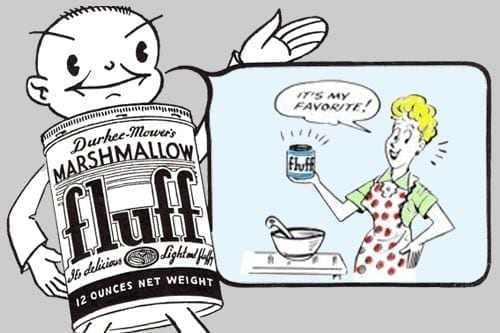 Over 100 Years!
We've been making Fluff the same way with fresh ingredients in our super-clean factory for over 100 years!
Fluff In Space — Check It Out!
Departing Space Station Commander, Sunny Williams, takes us on a tour of the International Space Station, which is cool enough, but then she shows us her favorite space food, that's right, Fluffernutters!