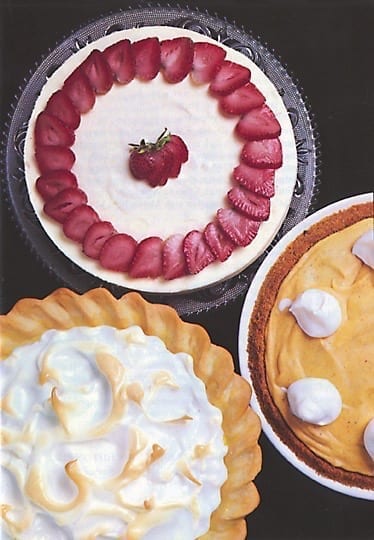 1 6-oz. can walnuts, ground (1 1/2 cups)
1/4 c. sugar
1/4 c. butter or margarine, softened
2 8-oz. packages cream cheese, softened
1 7 1/2-oz. jar Marshmallow Fluff
2 8-oz. containers lemon yogurt
Heat oven to 350F. Reserve 1/4 c. ground nuts for garnish later. In small bowl with fork mix sugar, butter or margarine and remaining walnuts; press firmly onto bottom of 8- or 9-inch springform pan. Bake 12 to 15 minutes or until lightly golden; cool. In large bowl beat cream cheese and Marshmallow Fluff until smooth. Stir in lemon yogurt. Spread evenly over crust. Freeze until firm, about 2 1/2 hours. Garnish. Makes 10 to 12 servings.